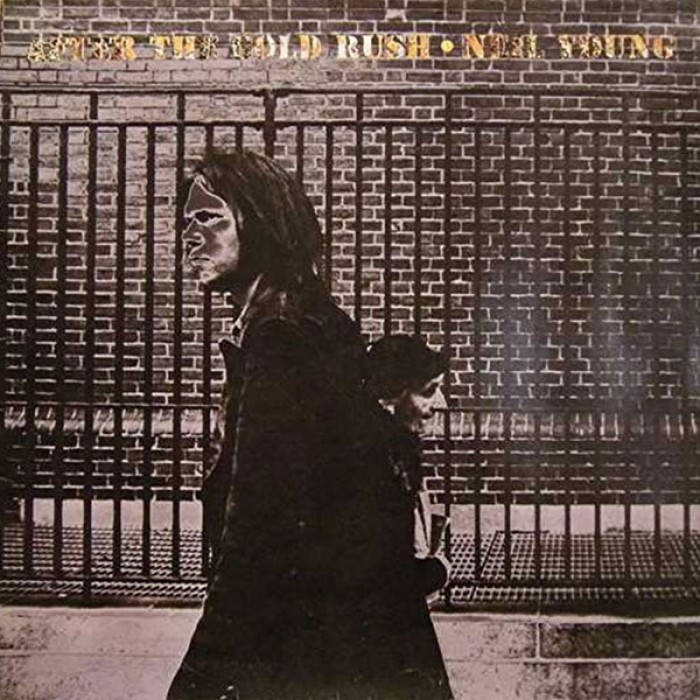 After the Gold Rush - Neil Young
Availability:

In Stock

Label: Reprise Records
Model:

Disque vinyle, 180g - Vinyl Lp 180g

Release:

1970

This edition:

2019

MPN:

517936-1
Released in 1970, After the Gold Rush is one of the masterwork works of this untiring artist. Tinged with cautious optimism, the album captures the atmosphere and feelings of these troubled times like few others have done. Mainly composed of introspective, deeply felt country-folk songs, the album also includes the remarkable Southern Man, a committed and dissonant rocker.
Remastered from the original analog tapes, supervised by the artist himself and pressed on 180g vinyl at the legendary Pallas (Germany), this edition of After the Gold Rush sounds better than ever. Young's music has never sounded so immediate, rich and detailed on a studio album.
Absolutely essential!

Tracklist

A1. Tell Me Why
A2. After The Goldrush
A3. Only Love Can Break Your Heart
A4. Southern Man
A5. Till The Morning Comes
B1. Oh Lonesome Me
B2. Don't Let It Bring You Down
B3. Birds
B4. When You Can Dance You Can Really Love
B5. I Believe In You
B6. Crippled Creek Ferry