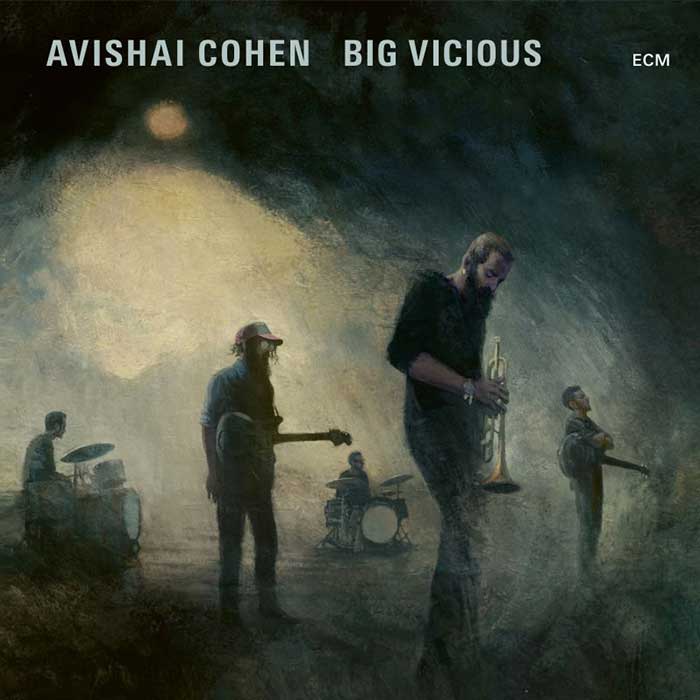 Big Vicious - Avishai Cohen
Availability:

In Stock

Label: ECM Records
Model:

Disque vinyle - Vinyl LP

Release:

2020

MPN:

ECM 2680
Big Vicious (2020) is the fourth album of charismatic trumpeter Avishai Cohen - a blazing star of the international jazz scene - for ECM Records as bandleader.


In addition to the title of the album, Big Vicious is also the name of the collaborative group that Cohen formed six years ago; an unconventional formation in its composition, with two drummers (Ziv Ravitz, Aviv Cohen) and two guitarists (Uzi Ramirez and Yonatan Albalak, who also plays bass) accompanying the trumpeter (Avishai Cohen, who also plays synthesizer and effects). The musicians bring exceptional dynamics to the compositions, brilliantly exploring a palette of sounds from jazz to psychedelic rock and electronica.


The album was recorded at La Buissonne Studios and produced by Manfred Eicher. The cover of the album is a work by Israeli illustrator David Polonsky.

Tracklist


-A /Honey Fountain/Hidden Chamber/King Kuthner/Moonlight Sonata/Fractals/The Things You Tell Me/
-B /Teardrop/This Time it's Different/Teno Neno/The Cow & The Calf/Intent/