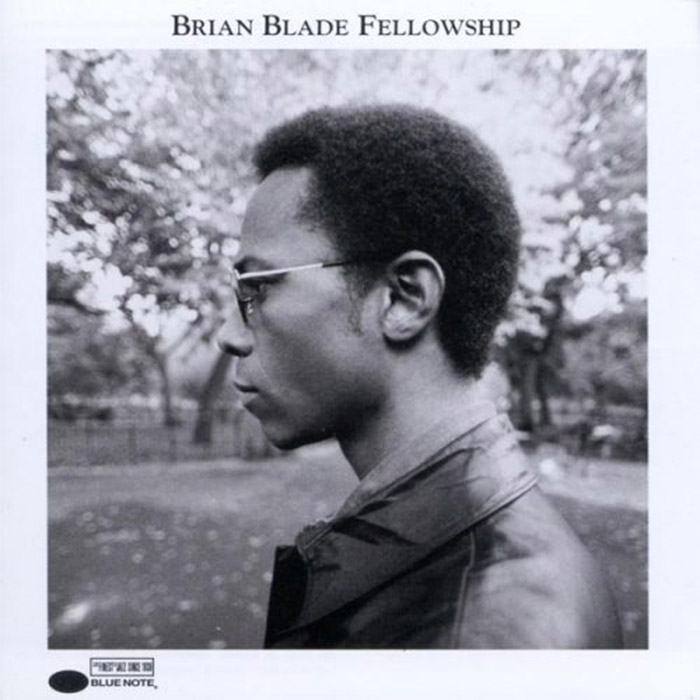 Brian Blade Fellowship – Brian Blade Fellowship
Availability:

In Stock

Label: Blue Note
Model:

Disque vinyle, double, 180g - Vinyl, double LP, 180g

Release:

2020

MPN:

0845480
Remastered reissue of the self-titled 1998 debut album by the Brian Blade Fellowship.

Brian Blade is considered among the best jazz drummers in the world, best known for his work with Norah Jones, Joni Mitchell, Wayne Shorter, and Chick Corea, among others.

Founded in 1997 with pianist and fellow Loyola student Jon Cowherd, The Fellowship Band is one of the most distinctive Jazz bands of the 21st Century; with Blade on drums and Cowherd on piano, Christopher Thomas on bass, Melvin Butler on tenor/soprano sax and Myron Walden on alto sax.

Produced by Daniel Lanois, the album features Blades' compositions (except for Lifeline, composed by John Cowherd) as well as contributions from guitarist Jeff Parker and pedal steel guitarist Dave Easley.

This Blue Note 80 Vinyl Edition was mastered by Kevin Gray and pressed on 180g vinyl at Optimal.
Tracklist

-A /Red River Revel/The Undertow/
-B /Folklore/In Spite of Everything/
-C /Lifeline/Mohave/
-D /If you See Lurah/Loving Without Asking/