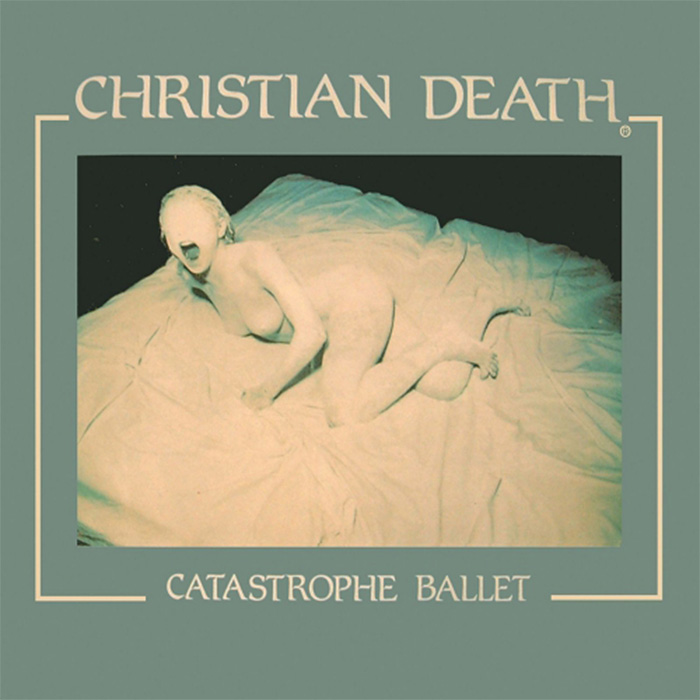 Catastrophe Ballet - Christian Death
Availability:

In Stock

Label: Season of Mist
Model:

Disque vinyle, Édit. ltée - Vinyl LP, Ltd Edit.

UPC:

822603119718

Release:

1984

This edition:

2016

MPN:

SOM 197LP
Founded in Los Angeles en 1979 by Roger Alan Painter, aka Rozz Williams, Christian Death have recorded some of the most iconic albums of the death rock movement of the 80's (or gothic rock, in the wider sense); a macabre, perverse and attractive version of American punk/rock...

Their second production, Catastrophe Ballet (1984), is one of Christian Death's major creative peaks; a tortured and provocative work that juxtaposes death and eroticism, but also a catchy, seductive and psychedelic work.

We can appreciate the full expression of the talent and strange charisma of Rozz Williams, singer and founding member of the band. (Unstable and afflicted with various disorders and addictions, Rozz hanged himself at the age of 34, on April 1st, 1998.)

The atmospheric Catastrophe Ballet is an essential album for lovers of the darker side of rock, but also a fascinating experience for fans of David Bowie, Roxy Music, Sparks, The Germs or Alice Cooper (among others), whose music inspired members of Christian Death.

Limited Edition - third pressing on black vinyl, 250 copies

Tracklist

A1. Awake at the Wall
A2. Sleepwalk
A3. The Drowning
A4. The Blue Hour
A5. Evening Falls
B1. Androgynous Noise Hand Permeates
B2. Electra Descending
B3. Cervix Couch
B4. This Glass House
B5. The Fleeing Somnambulist