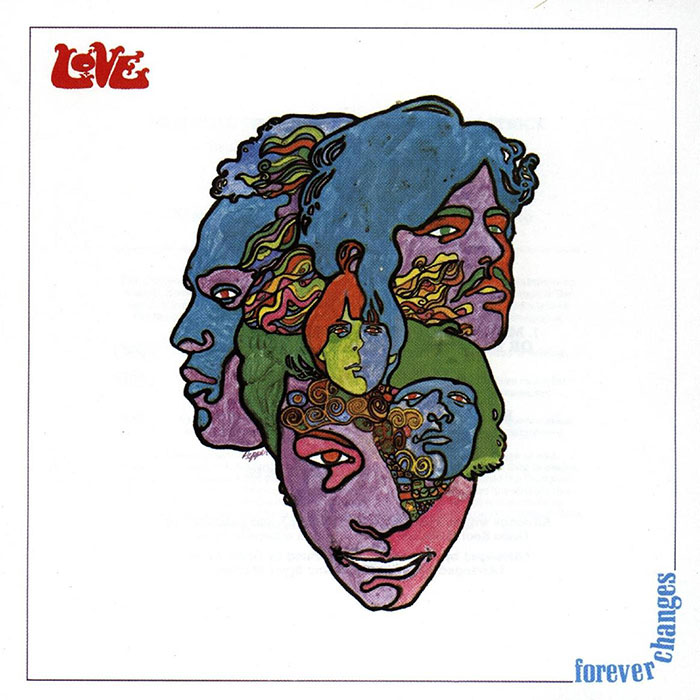 Forever Changes - Love
Availability:

In Stock

Label: Rhino
Model:

Disque vinyle, 180g - Vinyl LP, 180g

UPC:

081227971151

Release:

1967

This edition:

2012

MPN:

R1-74013
One of the great masterworks of the psychedelic era…

Released in 1967, Forever Changes is the third album from Love's original formation. Despite the album did not aroused great enthusiasm at the time of release, it has become a cult album over the years and is now considered one of the most evocative albums from the Summer of Love.

Born in Los Angeles - where the psychedelic culture was more biting (even cynical) than San Francisco Bay (think the Doors and Frank Zappa), the Group Love reached its peak with Forever Changes, a rich mixture of rock and subtle orchestration with particular emphasis on acoustic guitar arrangements.
Cut from the original analog album master by Chris Bellman at Bernie Grunfman Mastering.

Tracklist

A1. Alone Again Or
A2. A House Is Not A Motel
A3. Andmoreagain
A4. The Daily Planet
A5. Old Man
A6. The Red Telephone
B1. Maybe The People Would Be The Times Or Between Clark And Hilldale
B2. Live And Let Live
B3. The Good Humor Man He Sees Everything Like This
B4. Bummer In The Summer
B5. You Set The Scene