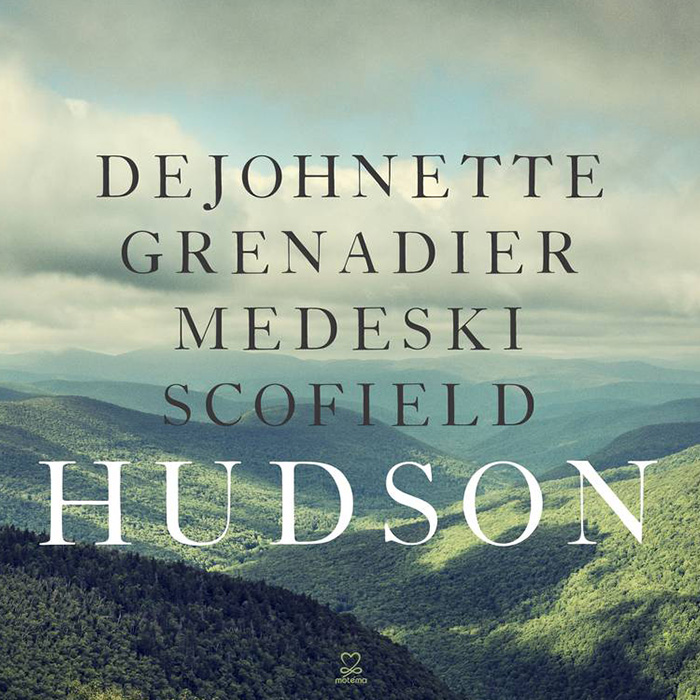 Limited edition
Hudson - DeJohnette, Grenadier, Medeski, Scofield
Availability:

In Stock

Label: Motéma
Model:

Vinyle, album double, 180g - Vinyl, double LP, 180g

Release:

2018

MPN:

MTM0255
Music giants Jack DeJohnette, Larry Grenadier, John Medeski, and John Scofield join forces in the electrifying new jazz-meets-rock supergroup, Hudson.
Inspired by the beauty and spirit of their home region, New York's Hudson River Valley, these famed improvisers bring fresh dimensions to Woodstock associated classics by Bob Dylan, Joni Mitchell, Jimi Hendrix and The Band and as well as compelling original compositions.

Double 180g audiophile vinyl LP, RSD 2018 limited edition (1000), includes souvenir poster, download card and an exclusive bonus track of the Jimi Hendrix classic - Castles Made Of Sand.

Tracklist
-A /Hudson/El Swing/
-B /A Hard Rain's A-Gonna Fall/Woodstock/Castles Made Of Sand/
-C /Lay Lady Lay/Tony Then Jack/Song For World Forgiveness/
-D /Dirty Ground/Wait Until Tomorrow/Up On Cripple Creek/Great Spirit Peace Chant/