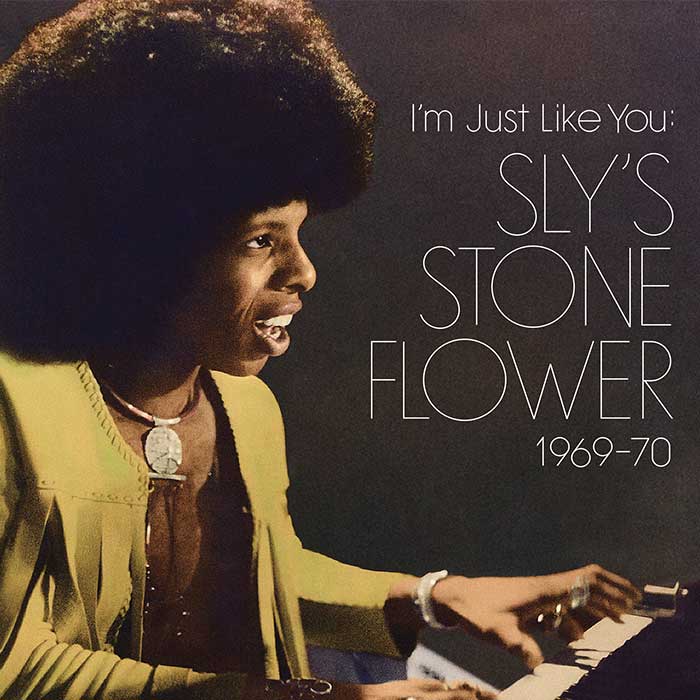 I'm Just Like You : Sly's Stone Flower 1969-70 - Sly Stone
Availability:

In Stock

Label: Light in the Attic Records
Model:

Disque vinyle, album double - Vinyl, double LP

Release:

2014

MPN:

LITA 121
A minimalist visionary electro-funk!


In 1970, The Family Stone was at its peak of popularity, with its sunny and electrifying music, but the maestro Sly is already moving towards a new dimension. His electronic rhythms experiments with a new machine (the Maestro Rhythm King) and a more nonchalant organ sound led the group toward the darker sound space and their introspective album There's a Riot Goin 'On.


During this period, Sly Stone briefly organized his own label, Stone Flower, on which only four 45s were released. The works are from members of the Stone family and bear the imprint of these explorations and this radical reinvention of Sly Stone ...


A fascinating document, completely remastered, plus extensive notes and a new interview with Sly Stone himself!

Tracklist

Little Sister - You're The One (Part 1 & 2)
Sly - Just Like A Baby
Joe Hicks - Home Sweet Home (Part 2)
6ix - I'm Just Like You
Little Sister - Somebody's Watching You (Full Band Version)
Joe Hicks - Life and Death In G & A (Part 1 &2)
6ix - Trying To Make You Feel Good
Little Sister - Stanga
6ix - Dynamite
Little Sister - You're The One (Early Version)
Sly - Africa
Joe Hicks - I'm Goin' Home (Part 1)
Little Sister - Somebody's Watching You
6ix - You Can, We Can
Sly - Spirit
6ix - I'm Just Like You (Full Band Version)
Sly - Scared
6ix - Dynamite (Alternate Version)