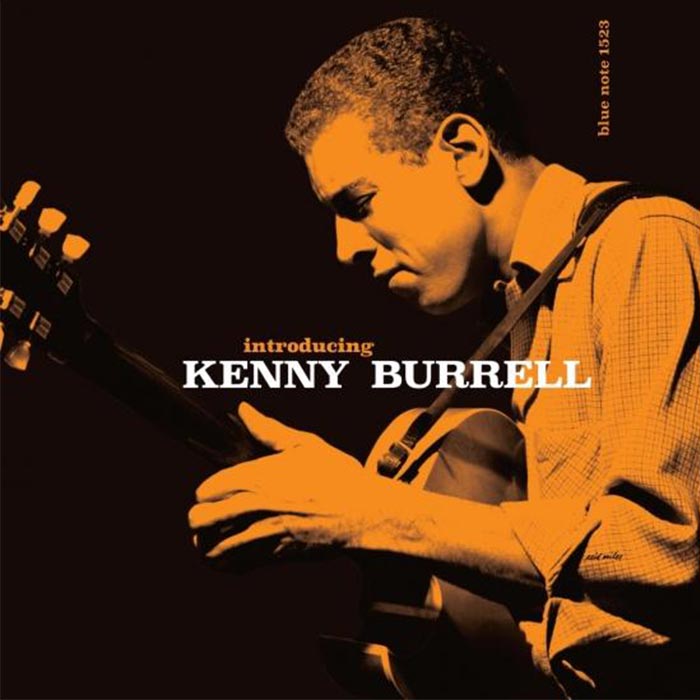 Introducing Kenny Burrell – Kenny Burrell
Availability:

In Stock

Label: Blue Note
Model:

Disque vinyle, 180g - Vinyl LP, 180g

Release:

1956

This edition:

2019

MPN:

1523
As the title suggests, Introducing Kenny Burrell (1956) is the album that introduced to the jazz world one of its most talented and influential guitarists to have emerged after WWII.
Kenny Burrell is accompanied on this set of original compositions and standards by Tommy Flanagan on piano, Paul Chambers on bass, bebop icon Kenny Clarke on drums and the sensational Cuban percussionist Candido.
This edition is part of Blue Note's audiophile Tone Poet Series; the album was mastered by Kevin Gray directly from the master tapes and pressed to 180g vinyl by Record Technology Inc.
Tracklist

-A /This Time the Dream's on Me/Fugue 'N Blues/Takeela/Weaver of Dreams/
-B /Delilah/Rhythmorama/Blues for Skeeter/