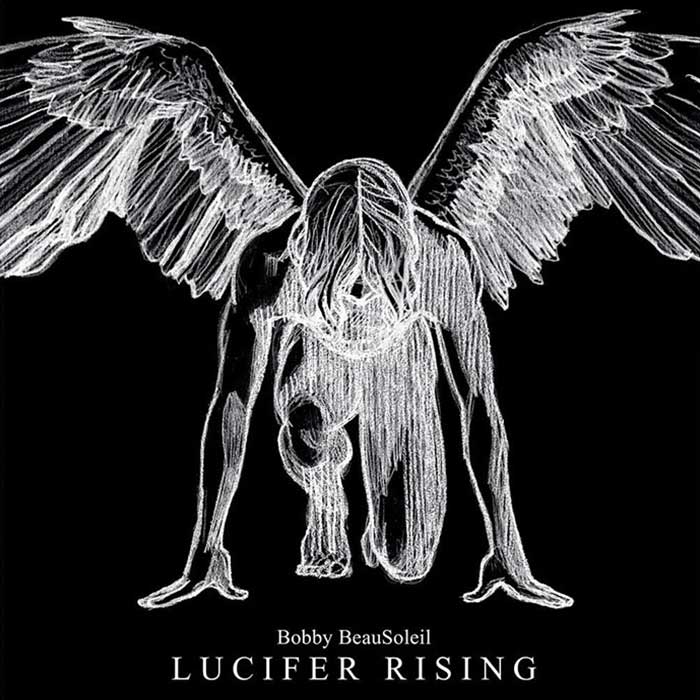 Lucifer Rising - Bobby Beausoleil
Availability:

In Stock

Label: The Ajna Offensive
Model:

Disque vinyle - Vinyl LP

Release:

1980

This edition:

2016

MPN:

FLAME 100
Having been active on the Californian music scene in the late 60s, with Love, The Orkustra and The Magick Powerhouse of Oz, the enigmatic Bobby Beausoleil was sentenced in 1970 to life imprisonment for murder as a member of the Manson Family.

In the late seventies, while serving his sentence, he composed and recorded (in prison) this soundtrack for Lucifer Rising, a cult film by American experimental filmmaker Kenneth Anger. This cinematographic project inspired by the philosophy and symbolism of Aleister Crowley is visually hallucinatory. The film features, among others, Marianne Faithfull, Bobby Beausoleil and Jimmy Page, who originally was to compose the soundtrack.

After an irreparable dispute between Anger and Page, who shared a fascination for the English occultist, Beausoleil had the green light (and carte blanche) for the creation of this soundtrack, which was presented with the film in 1980.

Lucifer Rising demonstrates not only Beausoleil's talents as a composer and arranger, but also his ability to produce ambitious, spacious, majestic, and highly mystifying music with limited means!

Tracklist

-A
/Lucifer Rising/
-B
/Lucifer Rising/