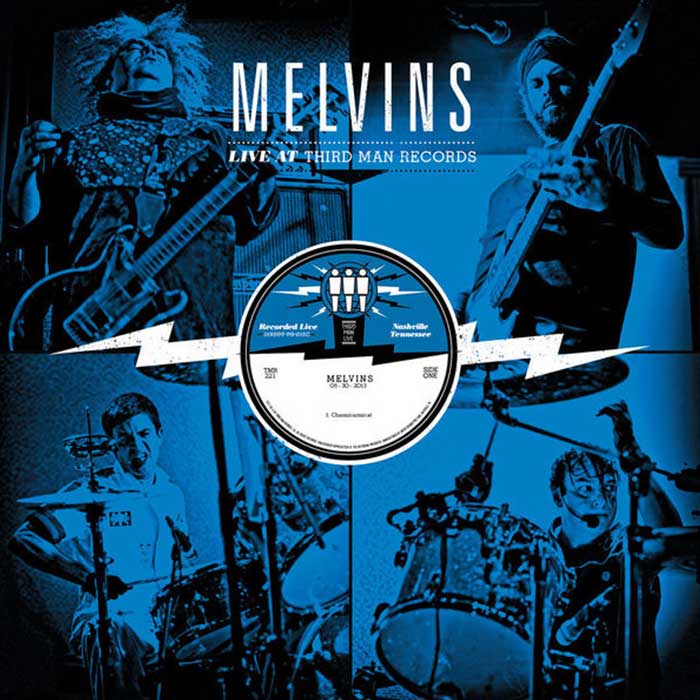 Melvins - Live at Third Man Records
Availability:

In Stock

Label: Third Man Records
Model:

Disque vinyle - Vinyl LP

Release:

2013

MPN:

TMR221
The performance is heavy and vibrant - the presence and physicality of the recording is undeniable.


On this album, recorded directly on acetate on Third Man Records in 2013, the Melvins revisit their classical period of the early 90s (mainly Bullhead, Eggnog and Stoner Witch), during which they formulated a music now known as sludge or stoner.


The recording and production process is particularly interesting for fans of analogue sound. Without any overdub or editing, the album was mixed live by Vance Powell on a 5008 console designed by Rupert Neve, and instantly burned to master vinyl by engineer George Ingram using an iconic machine, a 1953 Scully Lathe used to record (among others...) It's A Man's World by James Brown.


This recording room (Blue Room) is currently the only one in the world where artists can record directly on vinyl.
Tracklist

A1. Charmicarmicat
B1. It's Shoved
B2. Anaconda
B3. At The Stake
B4. Queen
B5. Cow
B6. Your Blessend