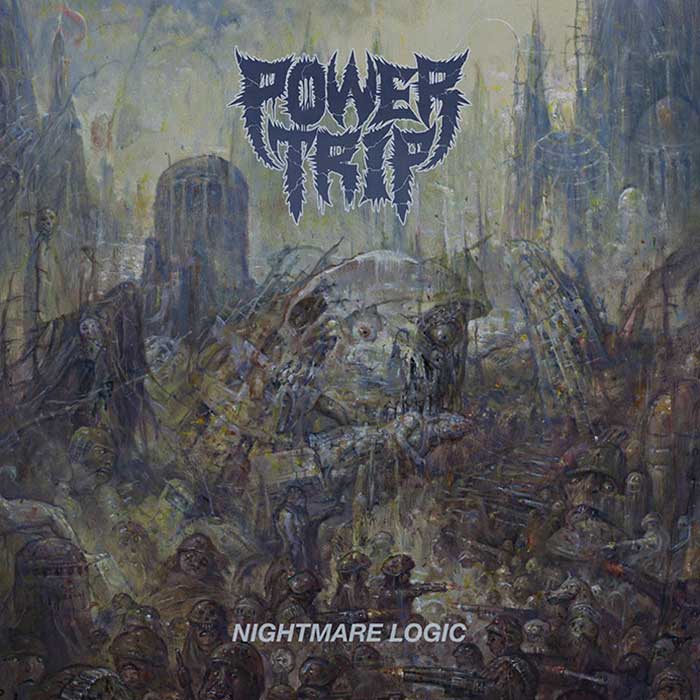 Nightmare Logic - Power Trip
Bold, old-school, full of adrenaline and attitude! Quite a blast!

Nightmare Logic is the second album of the Texas hardcore thrashers, Power Logic. One of the most prolific underground bands of the US metal, punk/hardcore scenes.

Their new album, characteristic of the band, is crushing with a brutal energy, inventive song structure and musical proficiency from the band members, where rich tones and fierce riffs coexist.

Nightmare Logic was produced and engineered by Arthur Rizik (Inquisition) and mastered by Joel Grind (Poison Idea, Toxic Holocaust). The cover art is the work of Paolo Girardi.

Tracklist

A1. Soul Sacrifice
A2. Executioner's Tax (Swing Of The Axe)
A3. Firing Squad
A4. Nightmare Logic
B1. Waiting Around To Die
B2. Ruination
B3. If Not Us Then Who
B4. Crucifixation