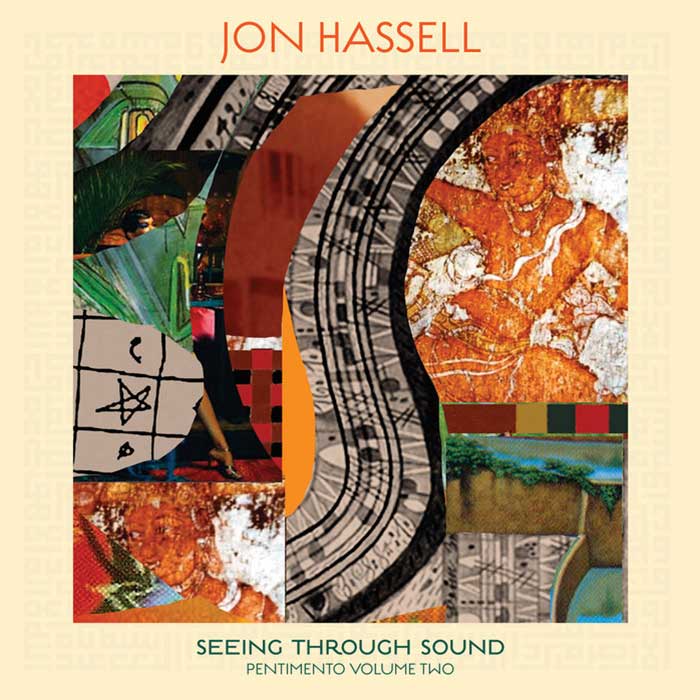 Seeing Through Sound (Pentimento Volume Two) – Jon Hassell
Availability:

In Stock

Label: Ndeya
Model:

Disque vinyle - Vinyl LP

Release:

2020

MPN:

NDEYA7LP
With this new work in the "Pentimento" Series, Seeing Through Sound, the musical journey of trumpeter and avant-garde composer Jon Hassell enters even deeper into his vast exploration of a futuristic parallel world - the Fourth World.


Pentimento is defined as the "reappearance in a painting of earlier images, forms, or strokes that have been changed and painted over". This album is a musical, and almost philosophical, look at the ephemeral nature of certain changes through time.

To share this imaginary universe of the new world, Hassell mixes with great emotional and creative dexterity electro-futuristic sounds with avant-garde jazz to create atmospheres that are both surreal and profound. He is surrounded by musicians such as Rick Cox, Peter Freeman, John von Seggern, Kheir-Eddine M'Kachiche, Eivind Aarset, Jan Bang and Sam Minae, who contribute on one track or another to Hassell's vision.

Tracklist


-A /Fearless/Moons of Titan/Unknown Wish/Delicado/
-B /Reykjavik/Cool Down Coda/Lunar/Timeless/