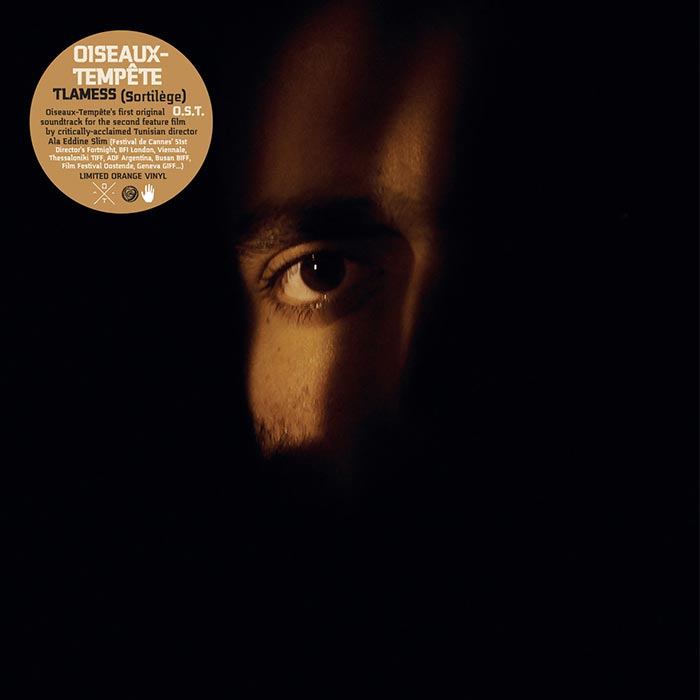 Tlamess (Sortilège) – Oiseaux-Tempête
Availability:

In Stock

Label: Sub Rosa
Model:

Disque vinyle, édit. ltée orange - Vinyl LP, ltd edit. orange

Release:

2020

MPN:

SR494LP
Tlamess (Sortilège) is the original soundtrack composed by experimental post-rock group Oiseaux-Tempête (Frédéric Oberland and Stéphane Pigneul, accompanied on the project by Mondkoff and Jean-Michel Pires) for the second feature film by Tunisian director Ala Eddine Slim.
Entirely improvised while watching the film's rushes, the album is entirely instrumental and largely electronic. Dark, haunting, and immersive, the music combines post-rock, krautrock, jazz-punk and experimental electronics.
In addition to the initial soundtrack, Tlamess includes previously unreleased tracks and extended versions of some of the scores.
Orange vinyl record - includes poster
Tracklist
-A /Canyons/Cité nocturne/Deserter/Drone alpha/Cimetière/Speaking Eyes/Une étrange forêt I/
-B /Jettatura/Snake Design/Overwinter/Une étrange forêt II/Tlamess (Closing Titles)/