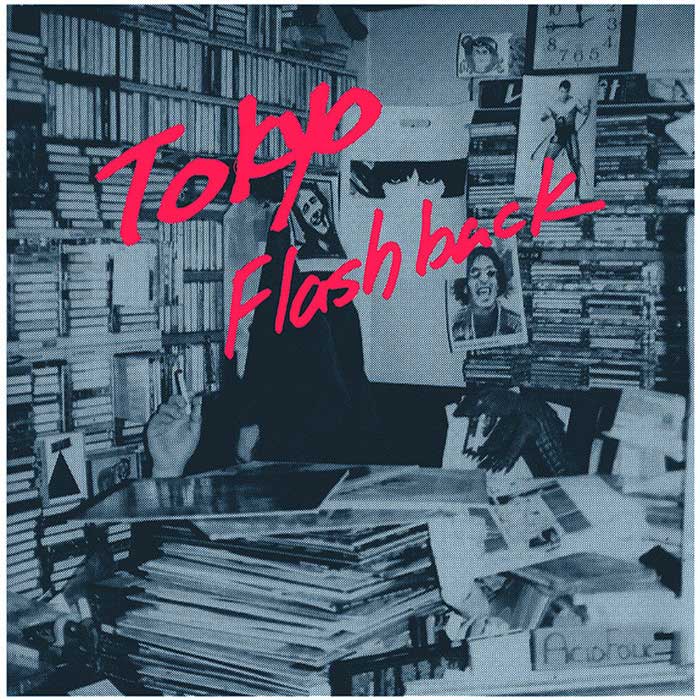 Tokyo Flashback - Artistes variés
Availability:

In Stock

Label: Black Editions
Model:

Disque vinyle, album double - Vinyl, double LP

Release:

2017

MPN:

BE-001/012
One of the most iconic compilations in the history of underground music, Tokyo Flashback, originally released in 1991 by Japan's P.S.F. Records, defined the fascinating, unique and previously obscured musical movement that had been developing in Japan since the late 1970's.

Tokyo Flashback is a defining statement of late 20th Century Japanese psychedelic music and features some of the earliest released recordings by Keiji Haino, High-Rise, Masaki Batoh's Ghost, White Heaven, Fushitsusha, Kousokuya and Marble Sheep. All tracks on the album are exclusive, previously unreleased or alternate takes.

This deluxe edition has been entirely remastered and cut by Pete Lyman at Infrasonic Sound (Los Angeles) and pressed to high quality vinyl at RTI. Housed in a custom printed deluxe Stoughton gatefold jacket and slipcase, including full color printed inner sleeves and inserts, this superb edition marks the first release outside of Japan and its first ever vinyl issue and includes a translation of the original liner notes.

Tracklist

A1. 22 February 1991 - Marble Sheep & The Run-Down Sun's Children
A2. Mainliner - High-Rise
B1. Tama Yura - Ghost
B2. Blind Promise (Alternate Take) - White Heaven
C1. Kotchi - Omae (Here - You) - Fushitsusha
C2. Tsumi To Warai (Crime and Laughter) - Veirzerk
D1. Akatsuki No Owari (End Of Dawn) - Kousokuya
D2. Tattaima (Right Now) - Keiji Haino