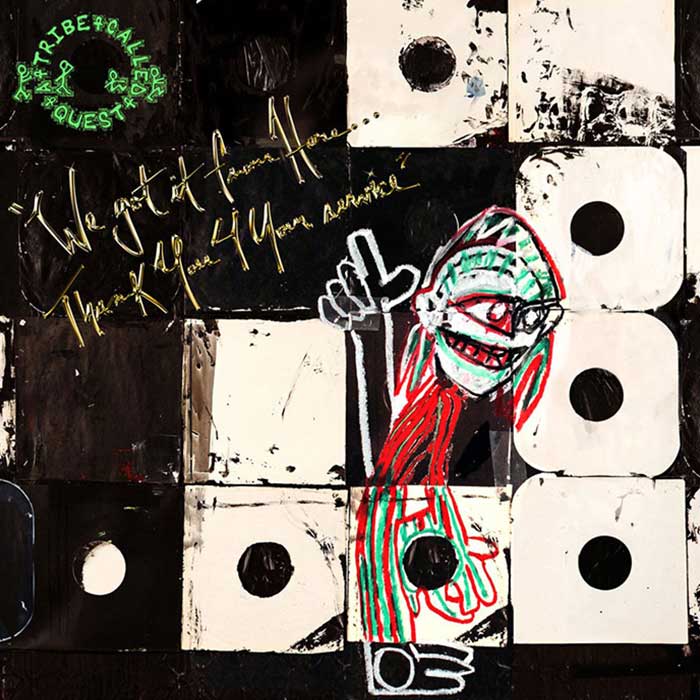 We Got It From Here… Thank You 4 Your Service - A Tribe Called Quest
Availability:

In Stock

Label: Epic
Model:

Disque vinyle, album double - Vinyl, double LP

Release:

2016

MPN:

88985377871
A TribeCalled Quest – Q-Tip, Phife Dawg (who died recently), Ali Shaheed Muhammad, and Jarobi White – the groundbreaking '90s group that forever transformed the urban music landscape, detonates new shock waves on their first – and last – new studio album together in 18 years, We Got It From Here… Thank You 4 YourService.


Cover artfor the album by the renowned painter/photographer Richard Prince.

Tracklist

A1. The Space Program
A2. We The People....
A3. Whateva Will Be
A4. Solid Wall Of Sound
B1. Dis Generation
B2. Kids...
B3. Melatonin
B4. Enough!!
C1. Mobius
C2. Black Spasmodic
C3. The Killing Season
C4. Lost Somebody
D1. Movin Backwards
D2. Conrad Tokyo
D3. Ego
D4. The Donald