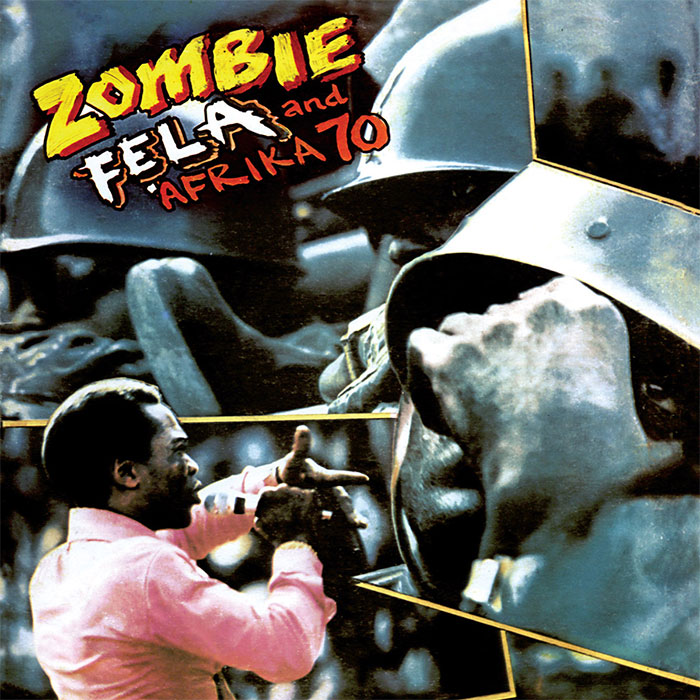 Zombie - Fela and Afrika 70
Availability:

In Stock

Label: Knitting Factory Records
Model:

Disque vinyle - Vinyl LP

Release:

1976

This edition:

2017

MPN:

KFR-2025-1
Concocted in his English exile, Fela Anikulapo Kuti's afrobeat, an explosive mix of Yoruba rhythms, highlife, copper jazz and psychedelic funk, was already carrying the seeds of revolt. After his tour in the United States in 1969 and his meeting with members of the Black Panthers, the sorcerer Fela, who named his group Afrika 70, hardened his Africanist militant speech with sarcastic words against the military dictatorship.

In 1977, Fela set Nigeria on fire by singing the very satirical song, Zombie, the title song of the eponymous album now considered the quintessence of Afrobeat.

Zombie was one of the most popular and certainly the most powerful albums that Fela Kuti & Africa 70 recorded. He who will spend his life provoking, resisting in songs, remains today considered as the king of afrobeat.

Tracklist

-A
/Zombie/
-B
/Mr. Follow Follow/