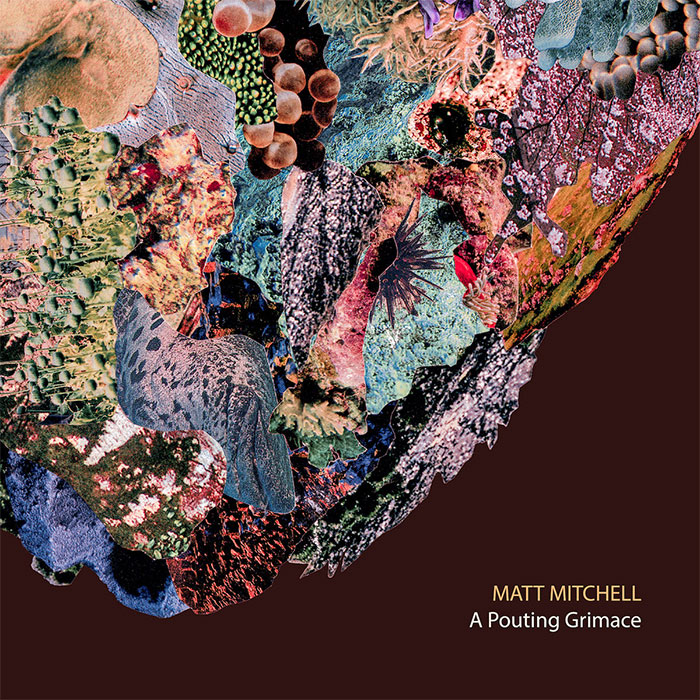 A Pouting Grimace - Matt Mitchell
Availability:

In Stock

Label: Pi Recordings
Model:

Disque compact - Compact Disc - CD

Release:

2017

MPN:

PI71
A Pouting Grimace is an audacious release from pianist and composer Matt Mitchell. Not only Mitchell is one of the most in-demand pianists in jazz, he has also established himself as a composer of bold distinction.

Substantial in scope, the album - which features twelve musicians (five woodwinds, four percussionists, harp, bass, and the leader on piano, Prophet 6, and electronics) - weaves an intricate web of off-kilter rhythms and logical frenzy.

Produced by the acclaimed guitarist/composer David Torn, the work is completely beyond genre; a daring tour de force that headily mines the interstice between precision-plotted compositions and the thrill of improvisation.

Tracklist
1 /Bulb Terminus/ 2 /Plate Shapes/ 3 /Mini Alternate/ 4 /Brim/ 5 /Deal Sweeteners/ 6 /Squalid Ink/ 7 /Gluts/ 8 /Heft/ 9 /Sick Fields/ 10 /Ooze Interim/