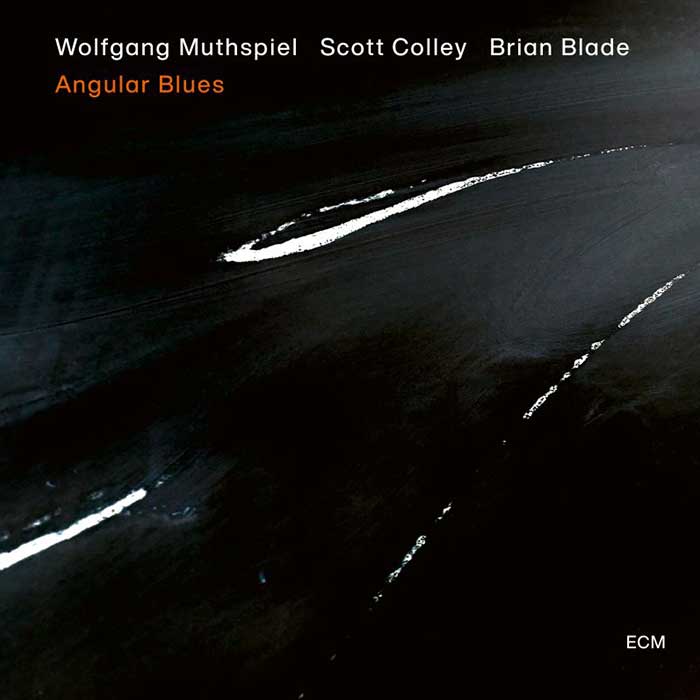 Angular Blues – Wolfgang Muthspiel | Scott Colley | Brian Blade
Availability:

In Stock

Label: ECM Records
Model:

Disque vinyle - Vinyl LP

Release:

2020

MPN:

ECM 2655
Angular Blues is the fourth album for the ECM label by Austrian guitarist Wolfgang Muthspiel, back in trio format with exceptional musicians, bassist Scott Colley and Brian Blade on drums.

Muthspiel's original compositions and the spacious structure of his pieces give rise to introspective improvisations and exceptional interactions of great musicality.

The trio also offers us two remarkable reinterpretations of two jazz standards, Cole Porter's Everything I Love and Gene De Paul, Don Ray and Patricia Johnson's I'll Remember April.

Equally remarkable is ECM's excellent audio engineering, here led by Shinya Matsushita.

Tracklist

-A /Wondering/Angular Blues/Hüttengriffe/Camino/
-B /Ride/Everything I Love/Kanon In 6/8/Solo Kanon In 5/4/I'll Remember April/