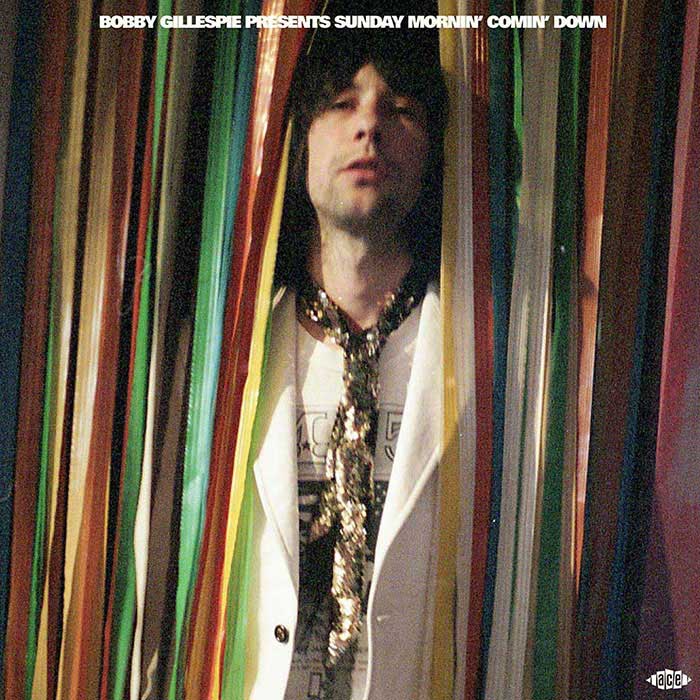 Bobby Gillespie Presents Sunday Mornin' Comin' Down - V/A
Availability:

In Stock

Label: Ace Records
Model:

Disque vinyle, Édit. spéc., 180g - Vinyl LP, Spec. Edit., 180g

Release:

2015

MPN:

HIQLP2 040
Personal, timeless and trippy!

Having been the drummer for The Jesus & Mary Chain, Bobby Gillespie founded his own group, Primal Scream, in the mid-eighties; one the most notorious bands of the independent/alternative scene.

Known for his vivid enthusiasm for music, Gillespie has compiled an album of some of his favourite tracks for Ace Records, based on mood and atmosphere, building something both personal and universal, timeless and trippy. This collection was aptly titled Sunday Mornin' Comin' Down, after a song by Kris Kristofferson.

Double LP - clear 180g vinyl - high quality British pressing - gatefold sleeve - cover portrait by legendary fashion photographer Corinne Day - sleeve notes by Bobby Gillespie
Tracklist

A1. May The Circle Remain Unbroken [13th Floor Elevators]
A2. Til I Die – Alternate Mix [The Beach Boys]
A3. Forever – A cappella Mix [The Beach Boys]
A4. You're Welcome [The Beach Boys]
A5. Wild Mountain Thyme [The Byrds]
A6. Born to Be With You [Dion]
B1. American Dreamer [Gene Clark]
B2. Midnight Cowboy [John Barry]
B3. Sunday Mornin' Comin' Down [Kris Kristofferson]
B4. Ice People [Link Wray]
B5. As We Go Along [The Monkees]
B6. Love Hurts [Gram Parsons]
C1. War in Peace [Alexander "Skip" Spence]
C2. Cheree – Remix [Suicide]
C3. Phantasmagoria in Two [Tim Buckley]
C4. Any Way That You Want Me [Evie Sands]
C5. Willin' [Little Feat]
D1. Breathe on Me [Ronnie Wood]
D2. Darklands [Primal Scream]
D3. Precious Memories [Willie Nelson]
D4. Over the Rainbow [Jerry Lee Lewis]