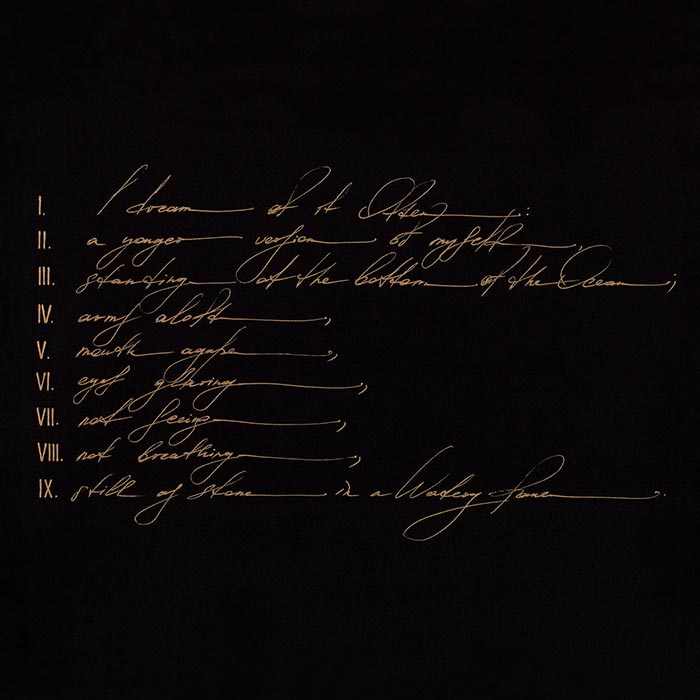 Special Edition
Dreams Are Not Enough – Telefon Tel Aviv
Availability:

In Stock

Label: Ghostly International
Model:

Disque vinyle, double, édit. ltée - Vinyl, double LP, ltd edit.

Release:

2019

MPN:

GI343LPC1
A return to the Telefon Tel Aviv sound for inspired musician Joshua Eustis with the release of Dreams are not Enough (2019 -Ghostly Intl.). The Joshua Eustis and Charles W. Cooper duo project was abruptly halted following Cooper's death in 2009.
Nine visceral tracks where imaginative electronic sounds, fractured rhythms and floating vocals intertwine to create hyper-modern, dense and ethereal atmospheres.
Limited edition, gold colored clear vinyl - includes download card.

Tracklist

I. (A1) I dream of it often:
II. (A2) a younger version of myself,
III. (B1) standing at the bottom of the ocean;
IV. (B2) arms aloft,
V. (C1) mouth agape,
VI. (C2) eyes glaring,
VII. (D1) not seeing,
VIII. (D2) not breathing,
IX. (D3) still as stone in a watery fane.