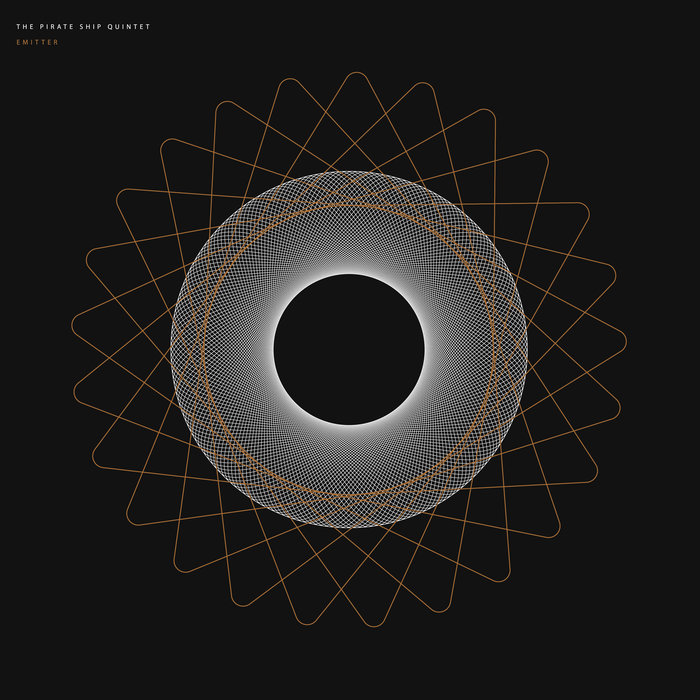 Emitter - The Pirate Ship Quintet
Availability:

In Stock

Label: Denovali
Model:

Vinyle, double, +téléch. - Vinyl, double LP, +downl.

This edition:

2019

MPN:

den313
Emitter is the third release by UK based instrumental ensemble The Pirate Ship Quintet. This follows their highly acclaimed 2007 self-titled debut EP and 2012's full length, Rope for No Hopers.


The Pirate Ship Quintet's core line-up consists of Sandy Bartai (cello), Alphie Matthews (guitar), Jonathan Sturgess (drums), Jonathan Ziapour (bass) and Alex Hobbis (guitar).


Group's most ambitious release to date, Emitter?was mastered in the US by renowned musician and engineer James Plotkin, who has also worked with the likes of ISIS, Earth and Sunn O))).


This product includes an instant download.


Thick matte gatefold covers with spot UV gloss, black polylined inner sleeves, 180g vinyl, download code.

Tracklist
-A /First/Companion
-B /Third/Emitter
-C /Fifth/Wreath/Seven
-D /Symmetry Is Dead/Ninth