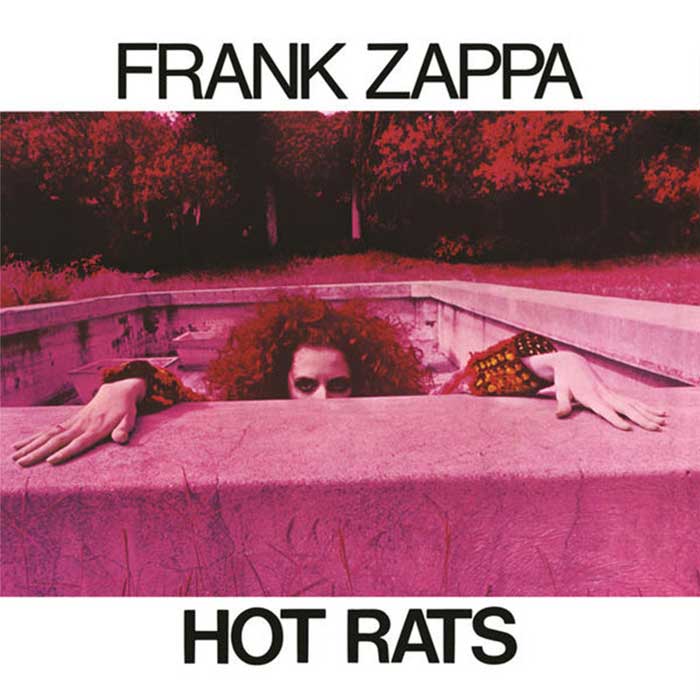 Hot Rats - Frank Zappa
Availability:

In Stock

Label: Zappa Records
Model:

Disque vinyle, 180g - Vinyl LP, 180g

Release:

1969

This edition:

2016

MPN:

ZR 3841-1
Second solo album from Frank Zappa after the dissolution of the original Mothers of Invention, Hot Rats (1969) is widely known for its pioneering fusion of jazz and rock. Complex musical passages, breathtaking playing and some beautifully melodic moments, the album is almost entirely instrumental, except for "Willie The Pimp" which features Captain Beefheart's craggy vocals.

The album, recorded with multi-instrumentalist Ian Underwood (ex-Mothers), also features the bassists Max Bennett and Shuggie Otis, drummers John Guerin, Paul Humphrey and Ron Selico and electric violinists Don "Sugarcane" Harris and Jean-Luc Ponty.

This reissue is released on 180g vinyl, audiophile quality - cut directly from the original analog master tapes by Bernie Grundman!

Tracklist

A1. Peaches En Regalia
A2. Willie The Pimp
A3. Son Of Mr. Green Genes
B1. Little Umbrellas
B2. The Gumbo Variations
B3. It Must Be A Camel