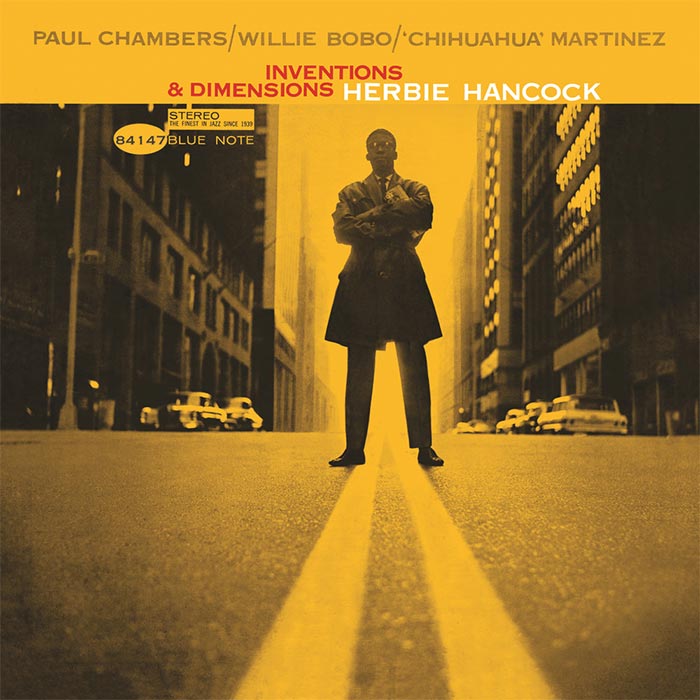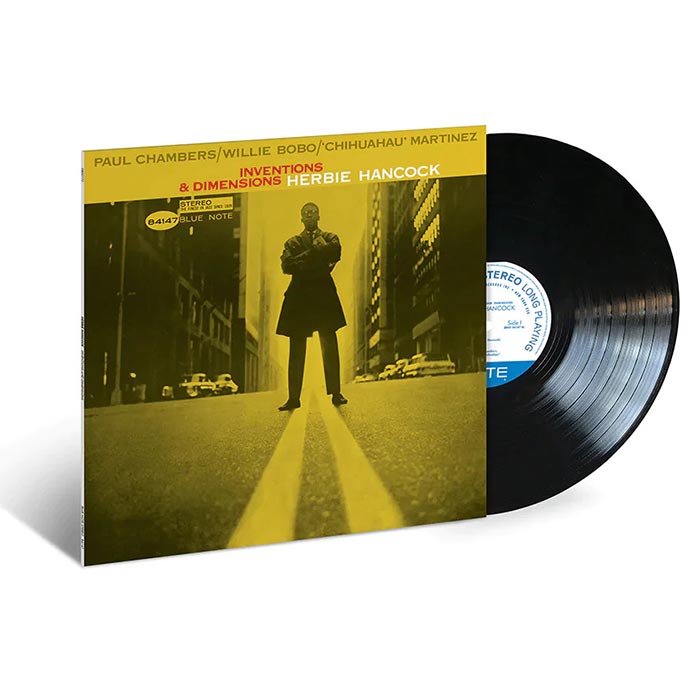 Inventions and Dimensions - Herbie Hancock
Availability:

In Stock

Label: Blue Note
Model:

Disque vinyle, 180g - Vinyl LP, 180g

UPC:

602508027727

Release:

1963

This edition:

2019

MPN:

B4147
For his third Blue Note album, Inventions & Dimensions (1964), pianist Herbie Hancock began moving away from the modernist hard-bop sound that defined his first two albums Takin' Off and My Point of View.

Inspired by explorers like Eric Dolphy and Tony Williams, Hancock went in search of greater musical freedom by composing a set of ingenious originals each with their own unique inner logic that did away with what he considered the established jazz "assumptions" of the time. Hancock also pared the instrumentation down to feature his piano with Paul Chambers' bass and a nuanced rhythmic bed laid down by percussionists Willie Bobo and Osvaldo "Chihuahua" Martinez.
On the album's unforgettable cover the designer Reid Miles lets Francis Wolff's imposing photo of Hancock on an NYC street do all the talking.
This
Blue Note 80 Vinyl Edition
is all-analog, mastered by Kevin Gray from the original master tapes and pressed on 180g vinyl at Optimal.
Tracklist

-A /Succotash/Triangle/
-B /Jack Rabbit/Mimosa/A Jump Ahead/