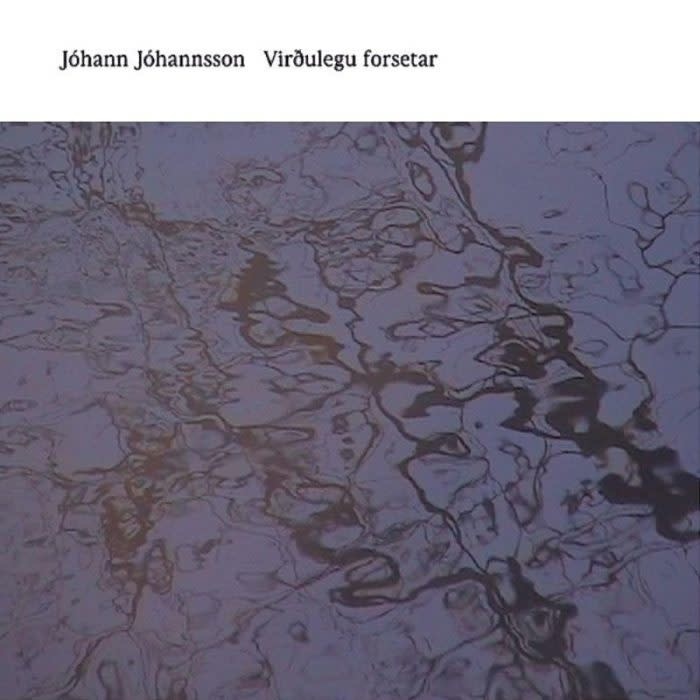 Viroulegu Forsetar - Johann Johannsson
Availability:

In Stock

Label: Deutsche Grammophon
Model:

Disque vinyle, double, 180g - Vinyl, double LP, 180g

Release:

2004

This edition:

2019

MPN:

002894837389
Jðhann Jðhannsson is a pioneering figure on the contemporary music scene. He is also known for his music for films, including his remarkable collaborations with director Denis Villeneuve on Prisoners, Sicario and Arrival.

Virðulegu Forsetar (2004), a follow-up to the highly acclaimed Englabörn, is a melancholic work in four movements for brass, percussion, electronics, organ and piano. The album was recorded in the Lutheran church Hallgrímskirkja in Reykjavík, Iceland.

Virðulegu Forsetar was executed by the Caput Ensemble (wind instruments), conducted by Gudni Franzson, accompanied by Skuli Sverrison on bass and electronics, Matthias M.D. Hemstock on bells, glockenspiel, and electronics, Hordur Bragason and Gudmundur Sigurdsson on organ and Johann Johannsson on piano and electronics.
Tracklist
-A /Part 1/
-B /Part 2/
-C /Part 3/
-D /Part 4/