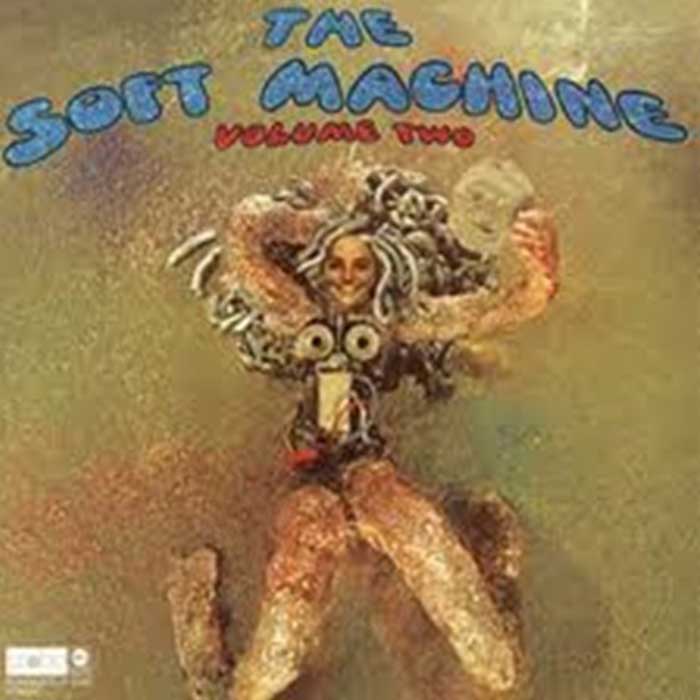 Volume Two - Soft Machine
Availability:

In Stock

Label: Sundazed Records
Model:

Disque vinyle - Vinyl LP

Release:

1969

This edition:

2010

MPN:

LP 5342
A singular interpretation of a fusion of progressive rock, modern jazz and avant-garde

Soft Machine is a leading group (however little-known) of the British progressive rock scene; central figure of the Canterbury scene (Caravan, Camel, Gong, Henri Cow, etc.). They will develop throughout their albums, including their first four, a singular interpretation of progressive rock, modern jazz and avant-garde fusion.

Volume Two, considered much more prog Rock than Jazz, offers a very distinctive blend of all those elements while keeping a psychedelic flavor. The result: a ground-breaking album!

Tracklist

Rivmic Melodies
A1. Pataphysical Introduction Pt. I
A2. A Concise British Alphabet Pt. I
A3. Hibou, Anenome And Bear
A4. A Concise British Alphabet Pt. II
A5. Hulloder
A6. Dada Was Here
A7. Thank You Pierrot Lunaire
A8. Have You Ever Bean Green?
A9. Pataphysical Introduction Pt. II
A10. Out Of Tunes
Esther's Nose Job
B1. As Long As He Lies Perfectly Still
B2. Dedicated To You But You Weren't Listening
B3. Fire Engine Passing With Bells Clanging
B4. Pig
B5. Orange Skin Food
B6. A Door Opens And Closes
B7. 10:30 Returns To The Bedroom